Hello guys,
I released the new WinReducer Website v5.00 (www.winreducer.net), so I need to know what you think about it ....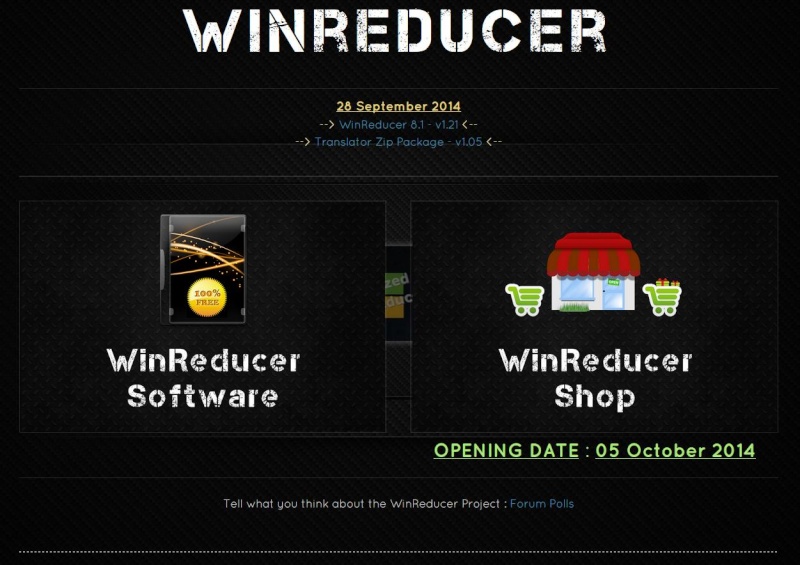 So, please, attribute a note using this poll like this :

- "5" = Excellent
- ...
- "0" = Don't like it

For your notation, please consider : Design, Functionalities and if you find it user friendly !
Thank you very much !
Best Regards.
winterstorm2050
Poll opens to forum guests !