Just tried v1.16's - UPDATE : "OPEN - MOUNT" : Support up to 30 different Windows Editions.
But I am getting stuck at the extraction part.
The ISO I am trying is the July Updated 24In1 aka Windows 8.1 AIO 24in1 with Update x64 en-US Jul2014 - by Murphy78.
Getting the following error.
That stops WinReducer extraction but since it extracted just about everything from the ISO I tried to open the extracted folder.  This is after restarting WinReducer.
Then I get the same error...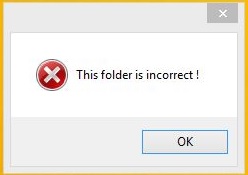 I know this might be caused by a 7-zip x86 vs x64 bug but I've never had problems with the default 7-zip when extracting an x64 image.  Only on the 24In1's.
There are no errors in the log so not sure what's the problem.  Any help would be appreciated.  But I might have to manually extract it before continuing.